Vacancy for a Duo of Musicians on Stilts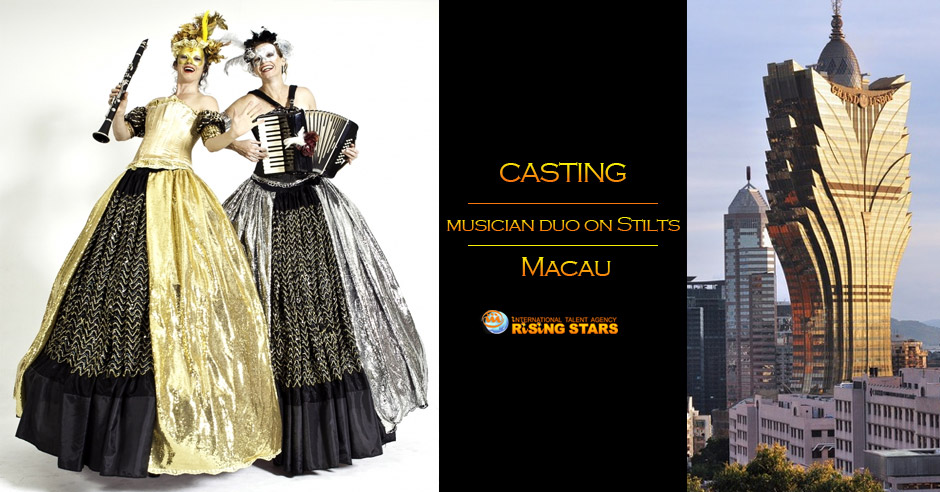 We have a vacancy for a duo of musicians who can perform on Stilts or who are ready to learn stilt walking (eg. stilt violinist / stilt flutist/ etc.). Hotel in Macau. Rehearsal Period: three days to one week before contract start. Contract Period: Jul 1 – Dec 31, 2017.
If you are interested please submit your application below.